Manchester North East Cat Sitting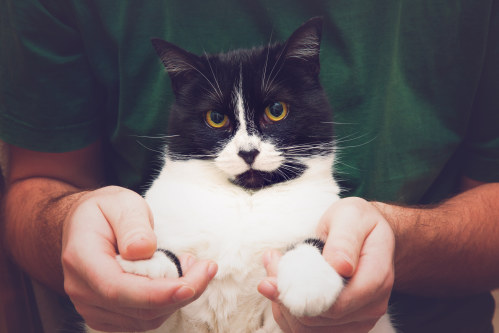 Hello! My name is Steve Mastin, a devoted pet sitter and specialist cat sitter providing a very caring and professional pet sitting service and specialist cat sitting service covering Manchester, Oldham, Rochdale, Chadderton, Middleton, Failsworth, Moston, and surrounding locations.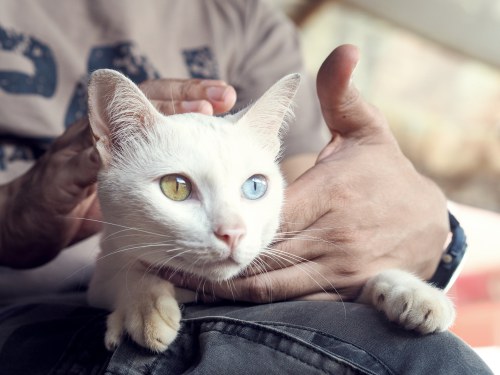 My Cat Sitting Reviews
Please check out my customer reviews by clicking THIS LINK.

How my passion for cats started!
When I was a teenager, I had a black, short-haired male kitten I called Bobby. He was quite a character, and extremely loving and affectionate with me. Like many cats, he keenly guarded his territory, and this meant that he would often get into fights with other cats if they dared to intrude. Unfortunately, he also brought me 'presents', (I believe, as a 'thank you' for feeding and looking after him). It's as if he was saying 'thank you for feeding me, now here's some food for you!'. Sadly, Bobby died at the relatively young age of eleven, due to cancer. That was over a decade ago, and I still miss him immensely to this day. I keep his ashes in a casket on my living room window sill and I place a vase of flowers next to him each year when it's his anniversary. It's really nice, and an important part of being 'human', for all of us to remember and cherish our loved ones!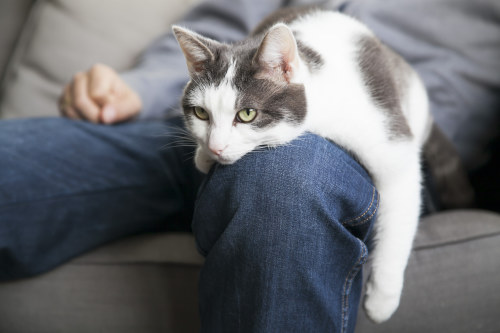 Why putting your cat in a cattery may adversely affect its health and well-being
If you wish to know the reasons why a cat sitting service is far preferable for your cat than a cattery, please click on THIS LINK. Also, please check out the video on our 'Home' page by clicking HERE.
Why you and your cats will greatly benefit from my cat sitting service
It is only since getting older that I have realised what a fantastic rapport I have with cats! For reasons (which I will probably never fathom!), I seem to have much in common with our feline friends. Like many cat owners I know, I love to sit with a cat on my lap and provide reassuring strokes. It relaxes them, and it relaxes me, so it's a 'win-win' situation! To be more precise, it's actually a 'win-win-win' situation – since in addition to myself and the cat(s), all my customers have the peace of mind of knowing that their cats are in very caring hands when they travel away from home - which is absolutely priceless.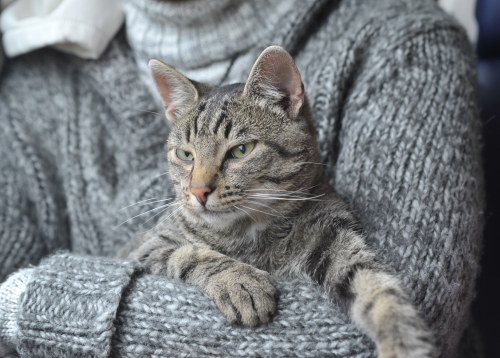 A little about myself
My primary passion is caring for cats and spending lots of time with them! However, when I am not spending time with all my cat customers, I especially enjoy reading and writing (since I have an honours degree in English and creative writing), and I also enjoy eating out. I also love to cook (when I'm not too busy!) and my signature dish is shepherd's pie! I also enjoy travelling, and it's on my 'bucket list' at some point to go on an extensive world tour.
I have lived in the area for over thirty years, and prior to starting my Home Loving Cats business, I have been employed in various administrative roles. Like I guess 99% of the world's population, my previous work has really been 'to earn money' and 'to pay the bills', and I didn't really get that much enjoyment or fulfilment from them. My working life now could not be more different! I now feel so blessed to have this opportunity to do something I truly love and for which I have a strong passion. Which is fabulous news for all the cats and cat owners in the area!
I am also very active in my local community and help out with the cleaning of my local church once a fortnight (when I'm free of course!). I also support local events such as community coffee mornings – as I'm a great believer that in life, 'you get out what you put in'. If you want to 'put in' - by giving a 'forever' home to a cat in need, you might like to contact Cats Protection Rochdale.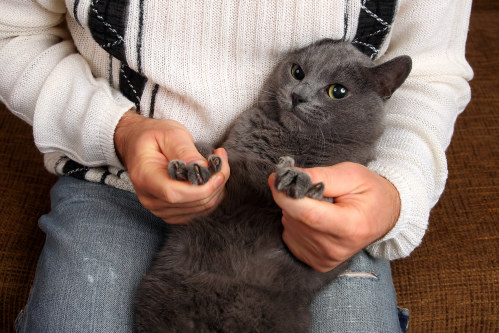 My service may not be the cheapest - but it is definitely the best for your cat and will give you real 'peace of mind!'
In cat care, like many other areas in life, 'you get what you pay for'.
Be very careful when comparing services that you are actually comparing 'like with like'.

'Cheapest' is not always 'best' - especially in relation to something as precious and as cherished as your cats.
Some cat sitters offer a basic 'pop in' or 'cat feeding' service whereby they rush into the house, put down the food, change the litter and leave, often without even washing the dishes for days at a time. In terms of time spent, it can be no more than 5 to 10 minutes maximum, and unfortunately your cats will not receive any kind of 'socialisation' or 'companionship' or 'laptime'.

That is very definitely NOT the type of service provided by myself! As stated previously above, I offer a fully comprehensive service that not only covers all the practical aspects of food, water and litter, it also includes lots of quality time spent with your cat.
Get in touch today!
If you want the very best care for your cat (or cats), along with real peace of mind, please get in touch today!
To contact me, please enter your full postcode in the form at the top of the "Home" page.
See you soon!
Steve