Manchester North East Cat Sitting
Hello! My name is Steve Mastin, a devoted pet sitter and specialist cat sitter providing a very caring and professional pet sitting service and specialist cat sitting service covering Manchester, Oldham, Rochdale, Chadderton, Middleton, Failsworth, Moston, and surrounding locations.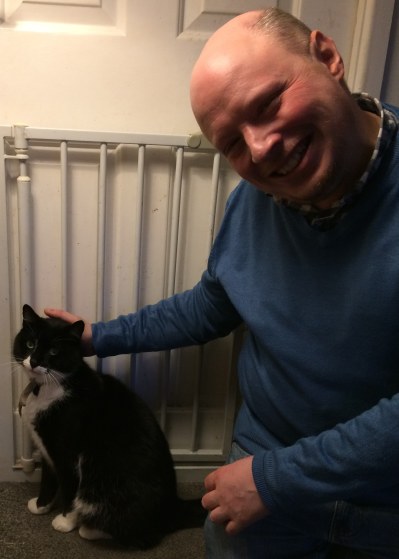 My Cat Sitting Reviews
Please check out my customer reviews by clicking THIS LINK.


How my passion for cats started!
When I was a teenager, I had a black, short-haired male kitten called Bobby. He was quite a character, and extremely loving and affectionate with me. So from that time onwards, thanks to Bobby, cats have been a massive part of my life!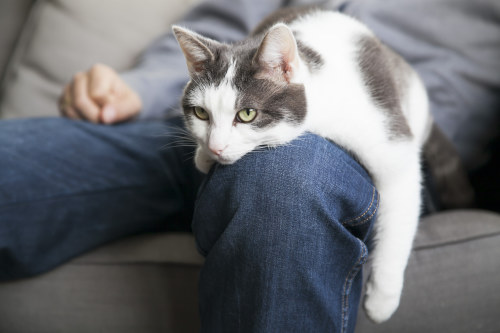 Why putting your cat in a cattery may adversely affect its health and well-being
If you wish to know the reasons why a cat sitting service is far preferable for your cat than a cattery, please click on THIS LINK. Also, please check out the video on our 'Home' page by clicking HERE.
Why you and your cats will greatly benefit from my cat sitting service
It is only since getting older that I have realised what a fantastic rapport I have with cats! For reasons (which I will probably never fathom!), I seem to have much in common with our feline friends. Like many cat owners I know, I love to sit with a cat on my lap and provide reassuring strokes. It relaxes them, and it relaxes me, so it's a 'win-win' situation! To be more precise, it's actually a 'win-win-win' situation – since in addition to myself and the cat(s), all my customers have the peace of mind of knowing that their cats are in very caring hands when they travel away from home - which is absolutely priceless.


My service may not be the cheapest - but it is definitely the best for your cat and will give you real 'peace of mind!'
In cat care, like many other areas in life, 'you get what you pay for'.
Be very careful when comparing services that you are actually comparing 'like with like'.

'Cheapest' is not always 'best' - especially in relation to something as precious and as cherished as your cats.
Some cat sitters offer a basic 'pop in' or 'cat feeding' service whereby they rush into the house, put down the food, change the litter and leave, often without even washing the dishes for days at a time. In terms of time spent, it can be no more than 5 to 10 minutes maximum, and unfortunately your cats will not receive any kind of 'socialisation' or 'companionship' or 'laptime'.

That is very definitely NOT the type of service provided by myself! As stated previously above, I offer a fully comprehensive service that not only covers all the practical aspects of food, water and litter, it also includes lots of quality time (normally up to an hour) spent with your cat.
Get in touch today!
If you want the very best care for your cat (or cats), along with real peace of mind, please get in touch today!
To contact me, please enter your full postcode in the form at the top of the "Home" page.
See you soon!
Steve