Aylesbury Cat Sitting
I am Pat Parish, a devoted pet sitter and specialist cat sitter providing a very caring and professional pet sitting service and specialist cat sitting service covering Aylesbury, Haddenham, Waddesdon, Stoke Mandeville, Quainton, Bierton, Weedon, Whitchurch, Oving, Stone, Dinton, Wendover, Walters Ash, Prestwood, Cuddington, Great Missenden, Princes Risborough, Monks Risborough, Naphill, Weston Turville, Winslow, Fairford Leys, Thame, North Marston, Thame, Wingrave, Bryants Bottom, Buckland and surrounding locations.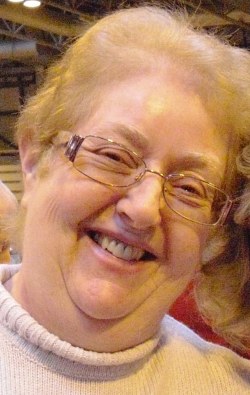 My Aylesbury Cat Sitter Reviews
Please check out my customer reviews by clicking the following link:
Why My Aylesbury Cat Sitting Service Benefits You and Your Cats
I take great pride in providing an excellent service to all my customers and their cats. Every day is different with a wonderful mix of both regular and new customers. Knowing that I can provide a cat sitting service that customers can rely on at all times is an amazing feeling, and gives me great job satisfaction. Your cats are safe and happy in my care and I do everything I can to optimise their health and well-being.
A Little About Me
I live in Aylesbury, not very far from the famous Tiggywinkles Wildlife Hospital which is located 5 miles away in Haddenham. We also have the local branches of Cats Protection (Cats Protection Chiltern), RSPCA (Chiltern Branch) and Blue Cross (Lewknor Rehoming Centre) within a 10 mile radius. All of these centres play a key role in the care and rehoming of many lost and abandoned cats - long may this valuable work continue.
I currently have nine cats, seven British shorthair and two domestic shorthairs. The British shorthairs are Toffee aged 15, Woodie aged 14, Kubi aged 14, Shadie aged 11, Amber aged 9, Fergie aged 8 and Barney also aged 8. The domestic shorthairs are Cola aged 20 and Maisie aged 4. They are all different and never fail to make us smile!
My hobbies are falconry, reading and of course my cats!
Over the last 10 years I have been very active as a steward cat shows a so I have lots of experience handling all breeds of cat and with very different temperaments.
I have the greatest job in the world because as a cat sitter I get to care for lots of different cats, each with their own special personality. It gives me enormous pleasure ensuring that each and every cat I visit receives lots of cuddles, re-assurance and the best possible care. I have owned cats since the age of three, so for cats have been my whole life. This means that I am very experienced in caring for cats and in recognising potential problems, and I am able to administer medication if required.
If you want your cats to have a great time whilst you travel away, please get in touch with me today!
I hope to be introduced to your cats very soon!
To contact me, please enter your full postcode in the form at the top of the "Home" page.
Best regards
Pat