Sutton Coldfield Cat Sitting
I am Sydnee, a devoted cat sitter, providing a very caring and professional pet sitting service and specialist cat sitting service covering Sutton Coldfield, Four Oaks, Little Aston, Wylde Green, Sutton Trinity, Sutton New Hall, Maney, Sutton Vesey, New Oscott, Streetly, Aldridge and surrounding areas.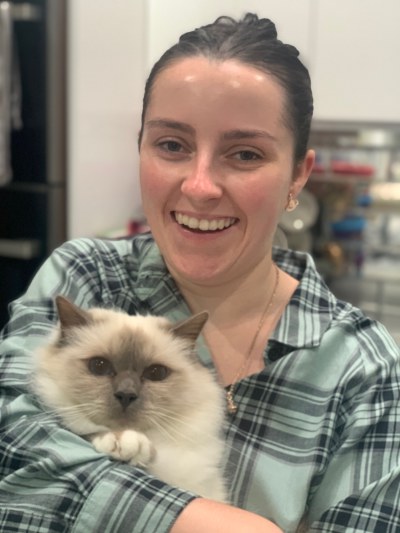 My Cat Sitting Reviews
Please check out my customer reviews by clicking MY CAT SITTING REVIEWS.
Relax whilst you are away!
Using my cat sitting service will be brilliant for both you and your beloved cats. You will have absolutely nothing to worry about while you're away, and your cats will be in their element and totally relaxed in the comfort of their home - with a substitute servant in your absence!
My own cat family
Currently, I am mum to four fur babies - beautiful rag dolls Bailey (aged 5) and Coco (aged 4), along with "crazy" Persians Alfie (aged 2) and Luna (aged 1). They rule the house as their own and in return for us paying all their bills, they allow us to live with them. But we wouldn't have it any other way! They bring so much happiness into our lives, and we don't know what we would do without them. We haven't always had pedigree cats; over the years we have rescued many cats from shelters as we believe that every cat deserves a loving and secure home in which to live.
If you similarly wish to offer a "forever" home to a cat in need, you might wish to contact the nearest branch of Cats Protection by clicking THIS LINK.
How my service will benefit your cats
I am a "cat" person!
I have grown up around cats and they have always been a very important part of my life. Every cat is special and is treated like my baby!
I possess substantial "cat" experience skills including:
Quickly being able to recognise individual cat needs so I can assist appropriately.
Identifying early enough when a cat may be stressed, unwell, injured, or simply a little bit "under the weather".
Knowing how to properly groom cats - especially when long haired.
Maintaining meticulous litter tray hygiene and daily change of drinking water.
And most importantly, giving cats in my care the quality time, attention and fuss that Home Loving Cats is famed for (as opposed to just a "pop in" feeding service which unfortunately many pet sitters provide these days). In this regard, please check out the answer to the very first question in our FAQ section at: https://www.homelovingcats.com/questions.
Travel away from home with complete peace of mind!
Whilst you are away from home, you can be assured that your cats will be safe, secure, relaxed and happy in my care. And I will be in touch with updates and photos from time to time.
I very much look forward to meeting you and your cats.
To contact me, please enter your full postcode in the form at the top of the any website page.
See you soon!
Sydnee
(You may check out my Home Loving Cats Facebook page by clicking THIS LINK)