Kent West Cat Sitting
We are Brennan and Barry Begley-Hunter, devoted pet sitters and specialist cat sitters providing a very caring and professional pet sitting service and specialist cat sitting serviced covering Swanley, Dartford, Sevenoaks, Orpington, Farnborough, Crayford, Northumberland Heath, Bexleyheath, Bexley, Sidcup, Oxted, Hurst Green, Gravesend, West Kingsdown, Meopham, Cobham, Wrotham, Saint Paul's Cray, Saint Mary Cray and surrounding areas.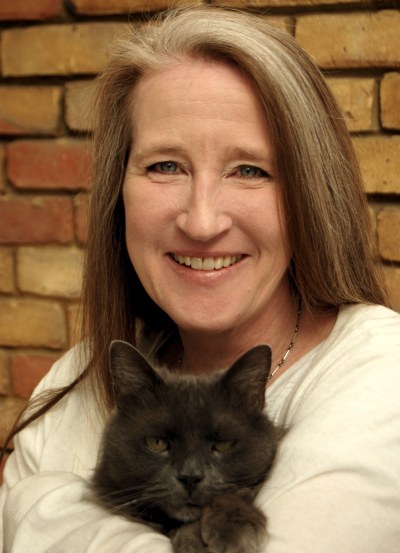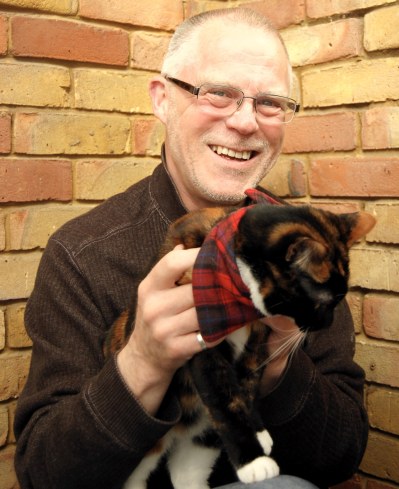 Our West Kent Cat Sitting Reviews
Please check out our customer reviews by clicking the following link:
Why you should use our cat sitting service
We have been caring for (and are "owned" by our cats) for over 20 years. Fortunately, they have very kindly given us permission to live with them in their house!
We know ourselves how it feels to leave our little kitties in unfamiliar surroundings. Previously, we have been called mid-holiday to be told that one of the cats has stopped eating or another was hyper-salivating with stress. That was when we realised there had to be a better way! Since then we have always made sure that they stay in their own home whenever we are away. Likewise, we can help you and your cat avoid all this totally unnecessary stress by caring for them in their own environment. By allowing them to stay at home in their familiar home territory, maintaining normal feeding routines, and having social time or play time every day, your cat will remain happy and healthy while you are away. Check out why cats prefer to stay at home by clicking Why Cats Hate Catteries. When using our cat sitting service, there is no minimum booking period; you may use our service for any period from one day upwards. We have two cats on medication ourselves, so we know the importance of routine. If you have a cat that requires medication, you can be certain it will receive it at the prescribed time. We are also very experienced at giving insulin injections - so if your cat is diabetic you can still enjoy a stress free holiday in the knowledge that they are receiving their injections on time every day.
We all know cats can be very shy and aloof, but we are very patient and will take the time to get to know your feline friends. That means play time, lap time, or grooming if they prefer. We will ensure that everything is always clean and hygienic with washed bowls and clean litter trays. Hopefully the need will not arise, but should it be necessary, we will not hesitate to seek veterinary advice and take your cat to the vet if required. We will also send you periodic updates on how it (or they) are getting along.
Although we specialise in cats and that is our prime focus, we are also happy to look after any other small furries that you may have.
Not only do we help our customers throughout the year, our service is also available over the whole of the Christmas and New Year period.
About West Kent's favourite cat sitters
Brennan arrived here from Seattle over 25 years ago. She came with a friend after graduating from university to experience living and working in another country and she never went back! Brennan and Barry have been married for 22 years and have shared their lives with numerous cats and 3 children. Brennan gave up work to teach their children at home. This took up all her time for the best part of 18 years, but she considers it to be well worth it!
We have lived in the west Kent area for many years. It is ideally located between country and town. In one direction you head out to the beautiful Kent countryside and in the other direction into busy bustling London. It really is the best of both worlds.
We currently have four cats that rule the roost each with their own quirky personality. We have Scrubby, a 16 year old Norwegian Forest cat, Podge, a 6 year old diabetic ginger boy and two torty and white girls, aged 7 years and 3 years called Boo and Dory.
If you are looking to give a home to a cat in need, please contact the fabulous cat carers at Bexley and Dartford Cats Protection.
Request a quote today!
We know that our cat sitting service gives cat owners peace of mind so that they can relax whilst on their holiday.
If you want to ensure that your cats have a really lovely time whilst you are away, please request a quote today.
We hope to meet you and your cats soon!
To contact us, please enter your full postcode in the form at the top of the "Home" page