Stirling Cat Sitting
My name is Rose Hotten, a devoted pet sitter and specialist cat sitter providing a very caring and professional pet sitting service and specialist cat sitting service covering the Stirling area and surrounding locations including Stirling, Falkirk, Alloa, Grangemouth, Larbert, Stenhousemuir, Denny, Bonnybridge, Kincardine, Menstrie, Alva, Tillicoultry, Dunblane, Doune, Kilsyth and Cumbernauld. My service focuses on cat happiness and welfare whilst their mums and dads are away from home!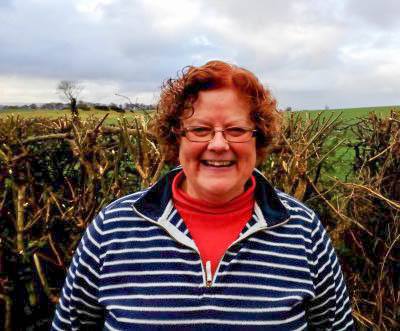 My Cat Sitting Reviews
Please check out my customer reviews by clicking THIS LINK.
Why it's great for your cats to stay at home
With my service, rather than have your cat suffer the unfamiliar surroundings of a cattery - it can stay at home in a familiar and stress-free environment!

Most cats are very territorial and when taken away from their familiar home surroundings, they can become very stressed. Veterinary experts acknowledge that when cats suffer stress, they can experience illness, depression and eating disorders. Please check out the background to this by clicking "Why Cats Hate Catteries".
I don't just feed your cats and maintain litter tray hygiene. The other important aspect is that depending on their requirements and age, I also provide lots of play, cuddles and company to ensure they are happy and content whilst you are away. You will also have additional peace of mind when you receive my updates.

In addition to having a Pet Sitting Diploma and a Pet First Aid qualification, I also possess a Basic Disclosure Police Check and carry Public Liability Insurance.
How my love of cats began
Although I was raised in the south east of England, my mother was from Keith in the north east of Scotland. Unfortunately, she passed away whilst I was a youngster and as a consequence myself and my brother spent the summer holidays on the farm of Auntie Jean and Uncle Archie on the north east coast of Scotland near Cullen. This is where my love affair with animals started - especially of cats and kittens of which there were many. On returning home I begged my dad for a cat. We eventually got Oscar, a magnificent black and white tom who became my soul mate. He was my pride and joy, and put up with me dressing him up and wheeling him around in a pushchair! We shared so much love and affection and time together.
Nowadays, my friends call me a 'cat magnet' as their cats just seem to strike up a bond with me, even the aloof and timid ones!!!
Here is Biscuit, one of my feline friends.....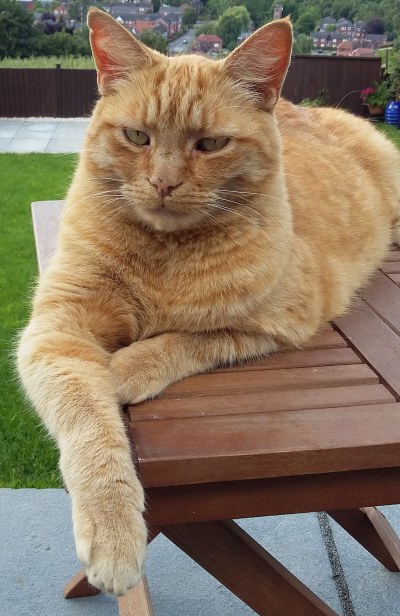 along with a couple of other marvellous characters………….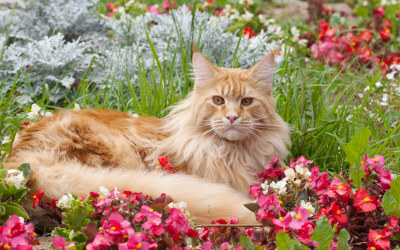 By the way, if you feel able to offer a "forever" home to a cat in need, then you might wish to contact the wonderful people at the (Cats Protection) Forth Valley Adoption Centre near Fishcross, Alloa.
My previous working life…
I went off to university to study applied biology which led me into a career in the food manufacturing industry. I was in charge of large and complex factories.
But not any more!
I am now privileged to care for cats on a professional basis
I now indulge my passion for cats by running my Home Loving Cats cat sitting business.
I just adore all cats and find their sometimes crazy behaviours absolutely fascinating. It's such a marvellous and warm feeling to absolutely know that I am making their life better. What a lovely warm feeling when they are snuggled into your lap!

I live in the beautiful 'gateway to the highlands' city of Stirling famous for its castle, university and the Wallace monument. It is surrounded by stunning scenic countryside which enables me to indulge my other passions of horse riding and walking. For the past twelve years I have owned a handsome chestnut horse called Hogan, who has moved around the country with me and has provided me with much needed downtime from a busy life.
How my personal service will benefit you and your cats
As I have owned and loved cats throughout my life, I have come to understand their behaviour - so you can leave your cats at home safe in the knowledge that they are in the care of a loving and compassionate professional who fully understands 'how they tick'.
I will visit you free of charge before you go away to meet you and get to know about the requirements of you and your cat.
I carry out all cat visits personally myself so you can be assured that "what you have seen is what you will get!" I am totally reliable and trustworthy. My business is based on cats only, so I will be able to spend time with and indulge your cats in their favourite pastimes – playtime, lap time, grooming or just being there as their friend and companion.
I will visit your cat as often as you wish – most cats only require one visit per day, but if you require more daily visits, I will happily fit this into my schedule.
It goes without saying that I am happy to look after just one cat or several cats!
In the unlikely event that your cat is unwell whilst you are away, I will seek veterinary advice and take your cat to your vet if required. I will also administer any necessary medications that your cat requires.
I am available throughout the year including Christmas and New Year for any length of time you require (from one day upward). I can also be available at short notice to cover business trips or weekends away and I will always go the "extra mile" to help my customers if they have to extend their time away.
I will ensure that all cat dishes and bowls are maintained to the highest hygienic standards - as will your kitchen and house generally.
Although my primary service is caring for cats, I am happy to feed fish or look after other small 'furries'.
I will put out bins, pick up post, and water plants. Please be assured that I will treat your property with the utmost respect.
My visits are discrete as there is no branding on my car or clothing. I do not look after dogs - so I will not come into your house smelling of "dog" and send your cat running for cover!
Contact me today for a free no obligation quote
If you want to travel away from home with the total peace of mind of knowing that that your cat is receiving 5 star treatment from a cat lover with impeccable credentials, then my service is for you!
To contact me, please enter your full postcode in the form at the top of the "Home" page.
See you soon!
Rose