Birmingham South Cat Sitting
If you have searched for a cat sitter, pet sitter, cat sitting or pet sitting service in the South Birmingham area including Tyseley, Sparkhill, Hall Green, Acocks Green, Kings Heath, Stirchley, Kings Norton, Edgbaston, Olton, Shirley, Earlswood, Wythall, Solihull, Knowle, Dorridge, Hockley Heath, Tanworth in Arden, Lapworth, Bickenhill, Meriden, Hampton in Arden, Berkswell and Balsall Common, then you have come to the right place!
My name is Lorraine and I am a devoted pet sitter/cat sitter providing a very caring, professional pet sitting/cat sitting service in the South Birmingham area.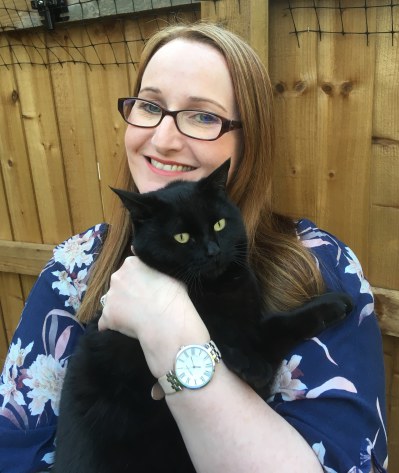 My Cat Sitting Reviews
Please check out my customer reviews by clicking MY CAT SITTING REVIEWS.
Why I love cats!
Cats know their comforts, how to live a good life and how to avoid stress. Us humans need to take a leaf out of their book! Cats are territorial and love being in their own surroundings. They do not like upheaval or being away from their home as it is too stressful for them. Check out why it is better for a cat to stay at home by reading our article "Why Cats Hate Catteries".
Cats are amazing, intelligent, little furry creatures. I love how cats know when you are unwell or not having a good day. They seem to be able to make everything better. They are truly therapeutic and comforting. I also love how each and every cat is so different with their own little habits and personalities. They are very endearing, and don't they know it! They know how to twist us humans around their paws!
Why you and your cats will want to use my amazing service!
Having 3 cats myself I have years of experience handling cats and I am very good at encouraging timid cats to trust me. So why should you choose my excellent service? Here is why:
I am very reliable, trustworthy and honest
I will meet you prior to your trip and listen to your needs regarding the care of your cats
Your cats will be truly spoiled and well cared for when you are away
I will ensure that litter trays are meticulously cleaned
Feeding bowls and water bowls will be hygienic at all times including the feeding area itself
I will provide lots of cuddles, chin tickles, head bumps and fuss for your cats
Your cats will have play time with their favourite toys or string. Alternatively, (especially if they are seniors), they might prefer quiet lap time!
I will groom your cats if they enjoy this
I can administer any medication that is required
I will provide a discreet service where my clothing and car does not advertise cat sitting and therefore will not raise attention to your absence from home
I will treat your home with respect
In addition to caring for your feline family I will go above and beyond to keep your trip as stress free as possible. I can also do the following if required:
Water plants
Put out refuse bins and take in wheelie bins
Ensure no mail or newspapers are on display and put them in a safe area for your return
Adjust lighting and curtains appropriately so that it appears you are at home
About me
I was born and raised in Birmingham with a Scottish and Irish heritage. I love Birmingham as a city because it is so vibrant and cultural, and it will always be home to me. I currently live with my husband Darren and our 3 cats Bobby, Willow and Piper. Previously, my professional life was as a secondary school teacher of Modern Foreign Languages. I speak French and Spanish and in my spare time, I am a keen swimmer, both indoors and in open water. Last year I completed the Great North Swim at Lake Windermere. I have always wanted to work with cats and when I learned about Home Loving Cats, I decided to leave the classroom and turn my attention to what I truly love and have wished for. I now follow my dream of being around cats every day, caring for them and giving them lots of fuss! This means that I can help other people be stress free when they need to be away from home by caring for their beloved felines. What more could I ask for than to live and work within my true passion!
I have always loved being around animals. Animals provide great companionship and when growing up I have always been around cats or dogs. I really admire the work that Cats Protection do, and I have previously sponsored many cats in their care. If you would like to open up your home to a feline companion, please check out the Cats Protection Birmingham Adoption Centre.
My Lovely Feline Family
My feline family began with Bobby. Bobby is a very charming, affectionate cat with a grumpy side. We call him Bobzilla! I certainly learned where the term "Hissy Fit" came from after having Bobby in our home! He adores playing with his stuffed mouse and has a strange obsession with shoes. Bobby loves nothing more than curling up on the sofa or being in the garden.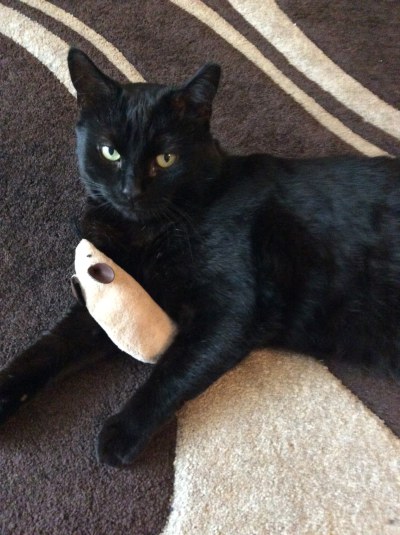 A year later after Bobby's arrival, we adopted Willow. Willow is extra special as she has a disability called cerebellar hypoplasia. It is a neurological defect in the brain and is noticed at birth. It is also called "Wobbly Cat Syndrome" as it affects coordination, balance and motor skills. It is not a degenerative condition and a cat with the condition can lead a normal, happy life. Willow certainly does! She is the most affectionate, strong willed, determined little cat - and boy can she climb! She is also very vocal and loves to tell you what she wants!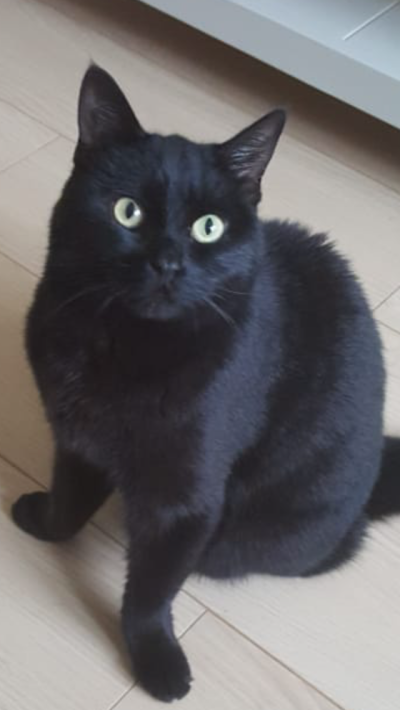 We recently adopted Piper. Piper had a hard life and was abandoned. She was very shy, timid and so scared that she hid away for 2 months. She is turning into a very affectionate and confident lady cat. She has rhinitis and suffers with her breathing, but she is very strong willed, and loves being gently stroked on her terms. Piper is a beautiful cat and very sweet natured.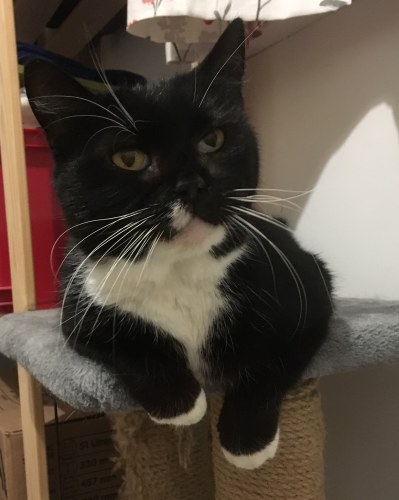 This is Milly, our latest addition to our home. She is a rescue kitten. Milly loves her toys and her food! She is certainly becoming the leader of the clowder! She loves fuss, climbing and stealing Bobby's mouse. She has brought lots of mischief into our home but is kept in tow under Piper's paw as she has become her "Mommy cat".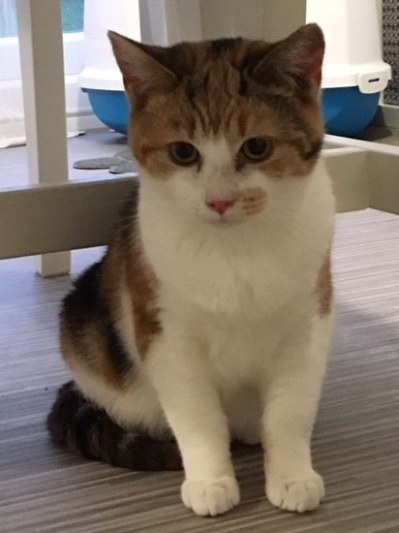 Contact Me Today!
If you want your cat(s) to have a lovely time whilst you are away, please get in touch with me today!
To contact me, please enter your full postcode in the form at the top of the "Home" page.
I look forward to meeting you and your cats very soon!
Best regards
Lorraine