Cornwall Central Cat Sitting
Hi, my name is Amber, a devoted pet sitter and specialist cat sitter providing a very caring and professional pet sitting service and specialist cat sitting service covering Central Cornwall including Redruth, Truro, Falmouth, Carharrack, Saint Day, Blackwater, Chacewater, Threemilestone, Saint Newlyn East, Perranporth, Mount Hawke, Paynters Lane, Portreath and surrounding locations.

You can check out my Facebook page by clicking this link.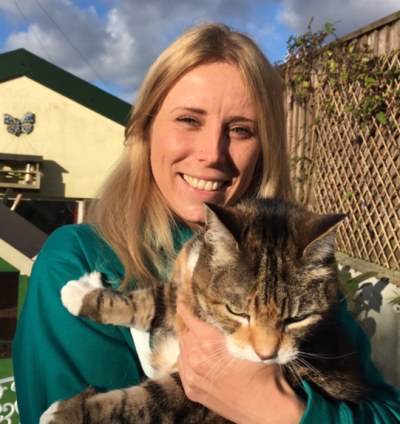 My Central Cornwall Cat Sitting Reviews
Please check out my customer reviews by clicking the following link:
Central Cornwall Cat Sitting Reviews
Why you and your cats will love my service
The first thing you should know about me is that I adore all animals! However, my love for cats has reigned supreme since early childhood.
Along with my two older brothers I have been fortunate enough to grow up in a loving environment, surrounded by very much loved family pets. From a very young age we were taught the importance of caring for all creatures. My mother spent several years in veterinary and animal rescue environments. Her caring nature has undoubtedly rubbed off on her children! For as long as I can remember, we had rescue cats and dogs ruling the roost and wouldn't have had it any other way.
You may recognise the following sentiment: 'A home without a cat is just a house?'
Well, I believe the same can be said for any kind of furry family member. Having recently lost Fitch - my beloved old cat (see picture below) I have certainly felt the impact of not having a fur baby around the house.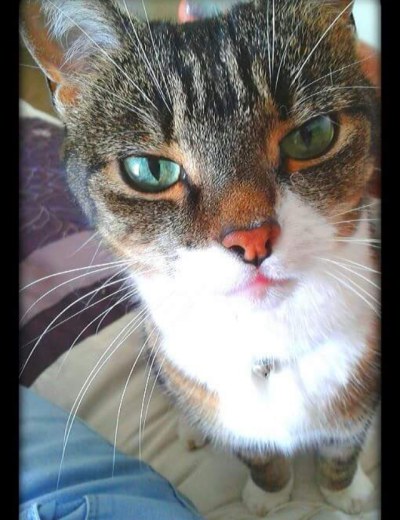 Fitch belonged to my Nana and for many years she was her pride and joy; a really spoilt little princess. Sadly in March 2013 Nana passed away and of course I didn't think twice about taking Fitch on as my own. I wanted to do right by my Nana as she had done so much for me in the past. So on the day after Nana's funeral, Fitch and I made the long journey in my car from Buckinghamshire to Cornwall, where Fitch started her new life with me at my cottage. For almost four lovely years we became the best of friends and I didn't do too badly as mummy number 2! Fitch helped me through 4 years of college and university. She especially liked to help me take breaks when the going got tough. Cuddles with Fitch were always a comforting reminder that taking some 'time out' was good for productivity!
"Fitchy puss" lived to the ripe old age of 18 years …she really was a little angel.
How did I get here...?
My mum (Jackie) is also a Home Loving Cats franchise owner. Having watched her flourish in her role, I have been inspired to venture into something that I am passionate about that also plays to my strengths.
Previously I spent 10 years working for the NHS. I feel that working in this caring role has presented opportunities and experiences that have been invaluable to me. Most importantly, I developed a deep understanding of the importance of helping people in time of need. What better way to help people than with their CATS! Prior to my time with the NHS I studied Art at College…. and being creative is incredibly important to me. As a child (often with the watchful eye of our fur babies waiting to pounce on my creations), I would always be painting, drawing, or generally making a mess somewhere in the family home.
I really love my cat sitting career and I always look forward to meeting and helping like-minded cat lovers and their cats.
Get in touch today!
If you want your cats to have lots of fuss, playtime, care, attention, and a lovely time whilst you are away, please get in touch with me today!
To contact me, please enter your full postcode in the form at the top of the "Home" page.
See you soon!
Amber