Edinburgh North Cat Sitting
Hi, my name is Sheena and I'm an Edinburgh pet sitter and specialist cat sitter providing a very caring and professional pet sitting service covering Edinburgh North and surrounding locations including Edinburgh city centre, Cramond, Corstorphine, Gorgie, Slateford, Polwarth, Tollcross, Bruntsfield, Marchmont, Newington, Dairy, West End, Dean Village, Stockbridge, Cannonmills, New Town, Carlton, Broughton, Bellevue, Powderhall, Abbeyhill, Newhaven, Granton, Leith, Portobello, Duddingston, and Craigmillar. If you have been searching for a very loving and trusting cat sitter for your beloved cat (or cats), then you have definitely come to the right place!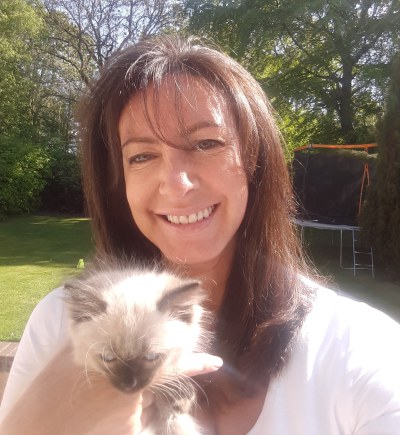 My Cat Sitting Reviews
Please check out my customer reviews by clicking MY CAT SITTING REVIEWS.
Why I absolutely adore cats!
Cats know their comforts, how to live the good life and how to avoid stress – and we humans really need to take a leaf out of their book! Cats are territorial, and not only do they love being in their familiar home surroundings, it's absolutely essential that they remain in their familiar home surroundings. That's because they don't like upheaval or being away from their home - as it is simply too stressful for them. Check out why it is better for a cat to stay at home by reading our article "Why Cats Hate Catteries".
Cats are amazing, intelligent, little furry creatures, and they are truly therapeutic and comforting. I also love how each and every cat is so different with their own little habits and personalities. They are very endearing, and don't they know it! They know exactly how to get what they want from their doting owners!
Why you and your cats will want to use my amazing service!
Having always owned and looked after cats myself, I have years of experience caring for them and handling them. I am also very good at encouraging timid cats to trust me. So why should you choose my outstandingly excellent service? Here's why:
I am a very reliable, trustworthy and honest person of integrity. I hold a basic disclosure (police check) and possess public liability insurance.
I will meet you prior to your trip and listen to your needs regarding the care of your cats.
Your cats will be truly spoiled and well cared for when you are away.
I will ensure that litter trays are meticulously cleaned.
Feeding bowls and water bowls will be hygienic at all times including the feeding area itself.
I will provide lots of cuddles, belly scratching and fuss for your cats (if they want it).
Your cats will have play time with their favourite toys or string. Alternatively, (especially if they are seniors), they might prefer quiet lap time!
I will groom your cats if they enjoy this.
I can administer any medication that is required.
I will provide a discreet service where my clothing and car does not advertise cat sitting and therefore will not raise attention to your absence from home.
I will treat your home with respect.
In addition to caring for your feline family, I will go above and beyond to keep your trip as stress free as possible and can also assist with the following if required:
Water plants.
Put out refuse bins and take in wheelie bins.
Ensure no mail or newspapers are on display and put them in a safe area for your return.
Adjust lighting and curtains appropriately so that it appears you are at home.
My Lovely Feline Family
Meet Millie! Millie is very charming and loving, although a somewhat aloof young lady! She adores anything furry and will snuggle blissfully into blankets, loving nothing more than curling up on the sofa or being out in the garden.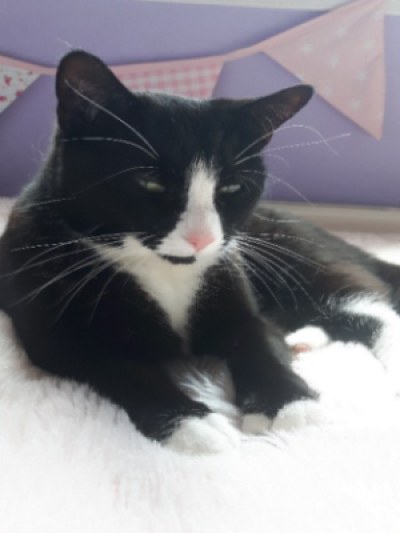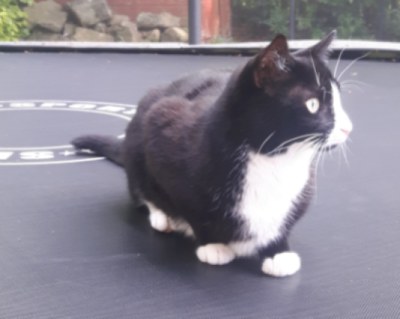 Cookie, on the other hand, is a ball of loving fluff who would live on my knee! She is an adorable ragdoll kitten and true to the breed, acts like a puppy and just loves cuddles and attention – all day!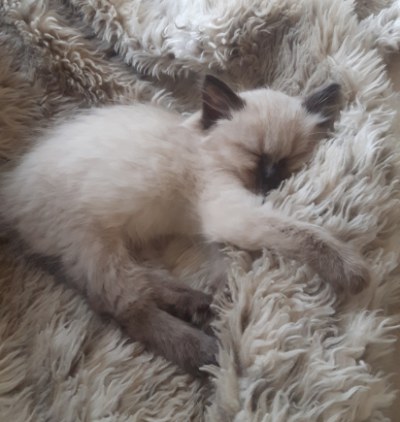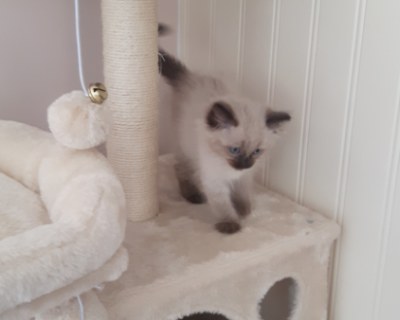 By the way, if you wish to offer a forever home to a cat or cats in need, you might wish to contact the marvellously dedicated people at Cats Protection West Lothian.
Contact Me Today!
If you want your cat(s) to have a lovely time whilst you are away, and be cared for by a fellow cat owner who truly adores okay cats, please get in touch with me today!
To contact me, please enter your full postcode in the form at the top of the "Home" page.
I look forward to meeting you and your cats very soon!
Kind regards
Sheena