Manchester South East Cat Sitting
My name is Lynn Ward, a devoted pet sitter and specialist cat sitter providing a very caring and professional pet sitting service and specialist cat sitting service covering south east Manchester including Stockport, Cheadle, Heaton Chapel, Heaton Mersey, Heald Green, Bramhall, Hazel Grove, Hyde, Glossop, Denton, Ashton-under-Lyne, Stalybridge, Dukinfield, Hadfield, Mottram, Broadbottom, Longsight, Levenshulme, Burnage, Openshaw, Droylsden, Gorton, High Lane, Strines, Marple, Romiley, Bredbury, Woodley and Compstall.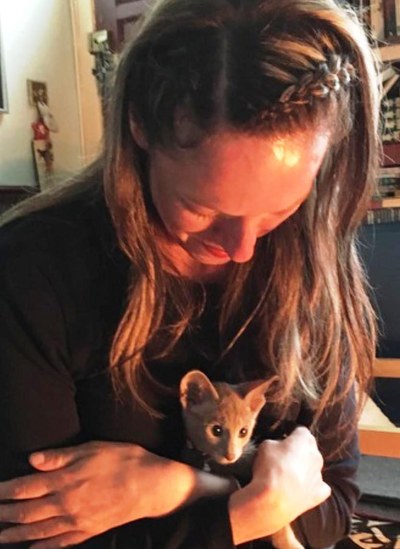 My South East Manchester Cat Sitting Reviews
Please check out my customer reviews by clicking the following link:

Manchester Cat Sitting Reviews
Why Cats Really Love My Service
I offer an alternative to using a cattery to all cat and kitten owners. Rather than be forcibly taken away from familiar home environments, cats prefer to stay at home and enjoy their regular routines. Try clicking Why Cats Hate Catteries to understand why this is. Whilst you're away, your feline family, (be that one or several cats), will be provided with a five-star "staycation" service. This means that you will enjoy your time away with total peace of mind, absolutely assured that cat needs are being fully addressed to the highest standard, and that everything possible is being done to maintain the usual cat routines, hence ensuring a happy "stress free" experience. Exactly what your cat wants!

My service is personalised according to customer requirements wherever possible, but at the very least, it will include the following elements:
Daily visits (at least).
Serving (or even cooking) meals.
Addressing health and welfare needs including administering medication.
Playtime for the energetic, curious and the mischievous, whilst the less active and older will enjoy stroking, lap time, scratching, face rubbing and other assorted activities.
Hide and seek will be played on a daily basis with those cats that enjoy it!!
Chill out grooming time available at every visit with or without music/radio/TV.
Bed checks/turn down service carried out daily.
And last, but by no means least, litter trays will be maintained to meticulous standards.
A Little About Us
From childhood, I have been passionate about all things "cat". I even like to think that I have mastered their language!

I fondly recall my first cat named Sam.
Then came Smokey, Spike, Meg, Hamlin and Ginger.
Other "cat" best friends include, TJ, Charlika, Rio, Wonder, Crunchie, Ollie, Clio Hartley, Topof, and Mrytle.

However, it was Sam who set the cat love stone, and I have taken this passion and love for cats to another level with Home Loving Cats.

I am now settled in the Manchester area with my partner Christopher. Since leaving college, and over recent years, I have worked in a very demanding PA role within the NHS.
At present, Christopher and I have two boy cats, aged four years, named Merlin and Griffin (aka Merl and Griff). We have both grown up with and around cats, and in addition to caring for our own cats, we have looked after our friends' cats on a regular basis. Caring for cats on a daily basis used to be a dream but fortunately it is now my daily reality! Griff was involved in an accident which left him with a spinal cord injury. Initially, we thought we might be struggling to look after and care for Griff medically and psychologically, and make his life great again. However, with the fantastic help and training given to us by Manchester Vet Centre at Haughton Green, we have achieved amazing things and this has given us even greater "cat-confidence". Griff is in excellent health; he wasted no time taking on our care and support, his injury does not stop him from climbing, running, playing "chase", batting objects around, and catching moths and flies. He has a quality diet which helps him enormously to remain well and very active - as his best friend (and much bullied) Merl will testify!
We both love the outdoors and are very "grounded". We are responsible and mature adults, have seen the world ("warts and all"), lived it, learned from it, and enjoyed running across it for many charities (as we are both keen runners).
Why You Will Love My Service
I understand that people lead busy lives these days - so why don't you take the strain away from your travel plans by leaving everything "catwise" to me?
With my service, there is:
No stress to cat
No stress to you
No journey to cattery
No journey from cattery
Happy you!
Happy travel!
Happy cat!
I know that once you and your cats have tried my service, Home Loving Cats will be an indispensable part of your future life!
Why don't you try it and see?
Request A Quote Today!
If you want your cats to have a lovely time whilst you are away, please get in touch and I will email you some information and a quote.
To contact me, please enter your full postcode in the form at the top of the "Home" page.
See you soon!
Best regards
Lynn