Oxford Cat Sitting
My name is Cindy and I'm a devoted pet sitter/cat sitter providing a very caring, professional pet sitting/cat sitting service covering Oxford, Old Marston, Headington, Cowley, Kennington, Littlemore, Horspath, Littleworth, Wheatley, Sandhills, Long Crendon, Brill, Ambrosden, Bicester, Middleton Stoney, Wootton, Woodstock, North Leigh, Freeland, Long Hanborough, Yarnton, Kidlington, Wolvercote, Botley, Cumnor and surrounding locations.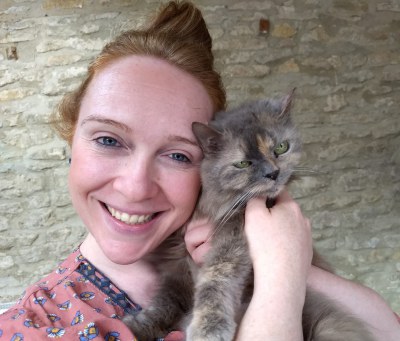 My Cat Sitting Reviews
Please check out my customer reviews by clicking MY CAT SITTING REVIEWS.
Why you and your cat will want to use my amazing service!
Cats absolutely prefer to stay in their own home environment rather than being forcibly taken to a cattery and confined to a small pen. Such incarceration can cause them immense stress and anxiety. Not to mention your own anxiety! It's an uncomfortable and stressful experience having to initially force your cat into a carrier, undertake the stressful journey to the cattery, and then leave your precious feline in an unfamiliar place, certain in the knowledge that it will feel absolutely abandoned. Can any caring cat owner really enjoy their holiday in those circumstances?
That's why so many of my customers (and their cats) love my service! – and if you are in any doubt why that is the case, you might want to check out our article "Why Cats Hate Catteries".
A little about me
My husband, Renier, and I are from South Africa. Some thought we were crazy to move to the UK in 2015 and some thought we were brave to leave our family and friends behind to seek a new challenge. We were also reluctant to leave behind our precious cats, Loki and Pedro. Thankfully they were adopted by a family member who sends us regular updates. Nevertheless, we do miss them terribly.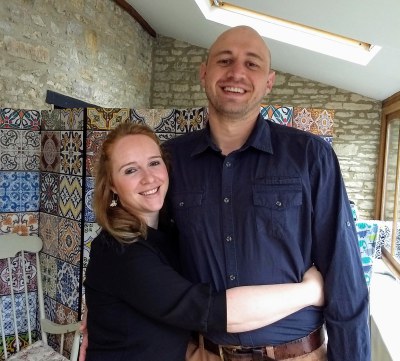 Our wanderlust and the fact that we were newly married at the time, made us eager to come over and explore the country where my grandparents were born. (The opportunity arose when my husband's company opened an office in the UK. We knew immediately that this was an opportunity we couldn't pass on!). We now absolutely love the peace and quiet of our village life, and going for long walks in the countryside is one of our favourite pastime. Renier is an IT consultant and my previous work background was nursing.
My own feline family
I have always grown up with cats and I very fondly remember Sylvester, Jonty, Chip, Mody and little Crumb from my earlier years.
In 2015, soon after our arrival in the UK, we adopted Tiger and Crumpet from the Diana Brimblecombe Animal Rescue Centre in Berkshire. The centre do absolutely fantastic work for animals in need of "forever" homes. Tiger and Crumpet had been residents there for 3 months. We immediately fell in love with them but were also sad that we couldn't adopt any more of their lovely cats at the time. Tiger and Crumpet were very shy at first but we are delighted to say that they are now very sociable and love a cuddle!
Our big boy Tiger, 10 years old, is a gorgeous, fluffy ball of ginger and his mum, Crumpet, 12 years old, is a much smaller grey ball of fluff.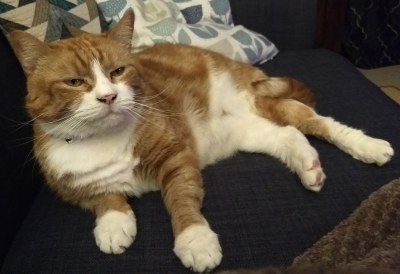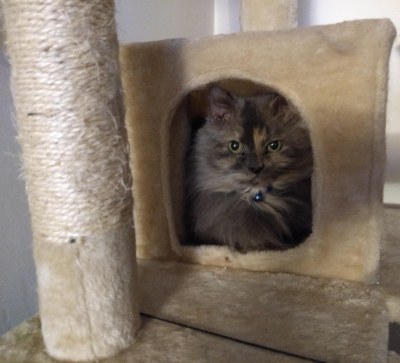 We are hoping to grow our feline family a little more as we become more settled in the UK. (Perhaps this will happen when visiting the Oxfordshire Animal Sanctuary who regularly have new cats who require a loving home). In addition to the two rescue centres already mentioned, Oxford and District Cats Protection also do marvellous work. So if you are looking to offer a cat or cats a forever home, there are plenty of lovely cats eagerly awaiting your visit at the three centres mentioned above!
Caring for cats is now my passion
I previously came to the realisation that I was not comfortable with the increasing and demanding pressures of nursing - where because of heavy workloads, it simply isn't possible to give each patient the time they truly deserve. Since I had always wanted to work with animals, I started to look for something that would be consistent with my passion for animals and which was also worthwhile and fulfilling. To my delight I was invited to become part of Home Loving Cats and this gave me the opportunity of caring for cats on a full-time basis. This was absolutely a dream come true! My business now brings me enormous satisfaction and is profoundly rewarding on many levels.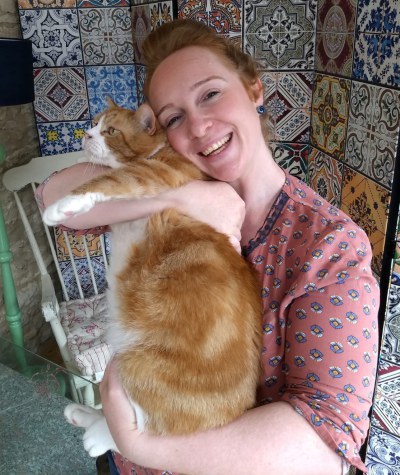 So why should you choose my brilliant service?
Here's why:
Firstly, be assured that I absolutely adore cats and love meeting new feline lovelies!
I am a very reliable, trustworthy and honest person of integrity. For your peace of mind, I hold a basic disclosure (police check) and possess public liability insurance.
I will meet with you at your home prior to you leaving for your trip in order to discuss your cat's routine, any specific needs or special things your cat enjoys to make sure that you feel at ease.
Your cats will be truly spoiled and well cared for when you are away.
I will ensure that litter trays are meticulously cleaned.
Feeding bowls and water bowls will be hygienic at all times including the feeding area itself.
I will provide lots of cuddles and fuss for your cats and lots of playtime if they need a release of energy or perhaps just quiet lap time if they are more senior. I most certainly will not be doing a quick, pop-in service, but will ensure that your cat or cats get the time, love and attention they need to make them feel relaxed and loved.
I will groom your cats if their fluffy coat needs some extra care.
I can administer any medication that is required.
In the very unlikely event that your cat should become poorly whilst you are away, I will contact your vet for advice and if necessary, take it there for treatment.
I will provide a discreet service where my clothing and car does not advertise cat sitting and therefore will not raise attention to your absence from home.
I will treat your home with respect.
I will send you periodic updates and photos to put you at ease that your cats are enjoying their "staycation".
In addition to caring for your feline family, I can also assist with other things such as putting out and bringing back wheelie bins and watering plants.
Contact Me Today!
If you want your cats to have lots of fuss, playtime or lap time, general pampering, and a lovely time whilst you are away, please get in touch today!
To contact me, please enter your full postcode in the form at the top of the "Home" page.
See you soon!
Cindy