Sussex Central Cat Sitting
My name is Nikki Norman, a devoted pet sitter and specialist cat sitter providing a very caring and professional pet sitting service and specialist cat sitting service covering central Sussex and the surrounding areas including Crowborough, Jarvis Brook, Rotherfield, Mayfield, Groombridge, Buxted, Uckfield, Maresfield, Ringles Cross and Ridgewood.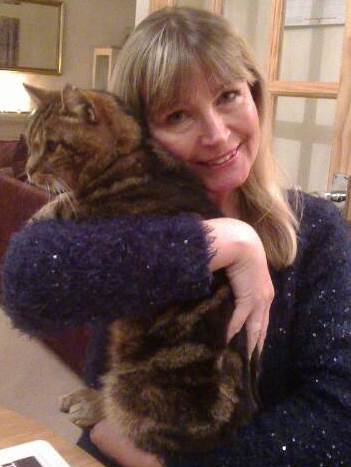 My Central Sussex Cat Sitter Reviews
Please check out my customer reviews by clicking the following link:

Central Sussex Cat Sitter Reviews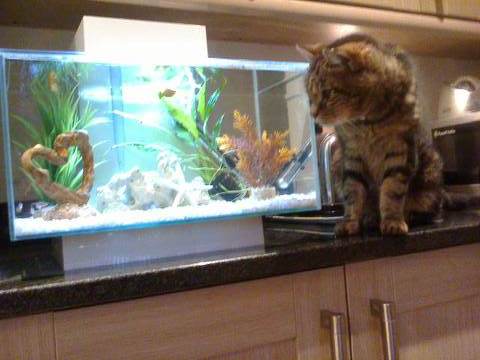 Why choose me as your cat sitter?
I have loved cats all my life and feel totally privileged to be able to spend my working days caring for and spending quality time with all the cats I meet. I have experience of dealing with cats from all walks of life having spent three and a half years working for Cats Protection at their main Adoption Centre in Chelwood Gate, West Sussex. From gaining the trust and confidence of abused and neglected cats to dealing with feral cats or elderly, poorly cats, every day was different – at times challenging but totally rewarding and fulfilling, as well as often extremely humbling.
I spent my childhood with two beautiful Siamese Sealpoint female cats and then later a rescue moggy from Celia Hammond. This turned out to be a real character chappie, a ginger Manx cat called Charlie, and we were inseparable. When newly married and living in a second floor flat, it hadn't even occurred to me I could share my life with a cat again, but I became aware of a cat living in London that was going to be destroyed due to "problems" – and she came to live with us. Her main problem turned out to be fear – she had been living a dreadful life. She spent months under our bed and sideboard with, on occasion, her back legs failing when she tried to run away. The day that she crept on to our laps and relaxed enough to be stroked was truly heart-breaking – but in a good way! We enjoyed only a limited number of years together due to a rare eye disease that she later developed but we learned much from each other.
I am passionate about what I do, and take the responsibility of caring for your precious cats and home very seriously. I possess an Enhanced Disclosure police check and have public liability insurance. I am reliable, conscientious, practical and respectful and am delighted when clients tell me that their cats don't even seem to notice they've been away! The more relaxed and reassured the cats in my care can be, the happier I am. I am experienced in administering medication and will happily trim your cats' claws too should this be a requirement.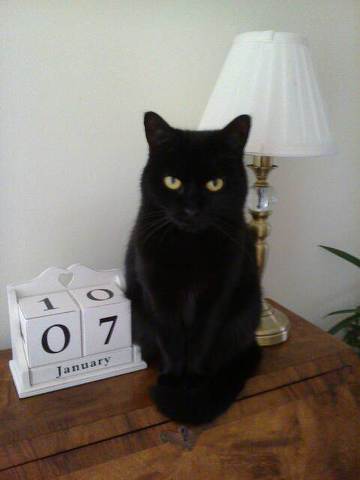 A bit about my background
I worked for some years in the travel industry before becoming an air stewardess. This was a great opportunity to meet people from many walks of life, enjoy real variety and, of course, travel. I lived in Crawley for some nine years. Having become pretty unwell with glandular fever I then fell back on my secretarial skills and worked as a secretary and receptionist in various fields, including most recently residential sales. I then spent three and a half years with Cats Protection before being diagnosed with degenerative osteoarthritis.
I live in Crowborough and am married to Toby who is a fellow feline enthusiast and cat carer (although before he met me he didn't know much about cats!) He is in full time employment but helps out with the cat sitting when he can. We live with my son and daughter, though both now attend University. Toby has two older daughters living in Sussex and Kent. We have five rescue cats living with us and like to joke (though actually it's true) that we bought the house for the cats – it's right next to woodland and at the very end of a cul-de-sac so it's purrfect for them! They range in age from seven up to seventeen and all get along very well. We also have a (rescue) rabbit and have recently acquired some tropical fish.
In quieter moments Toby and myself love to "escape" to Alfriston on the south coast, where there are some lovely walks along the river Cuckmere and a thirteenth century pub with roaring log fires in winter time. We are fortunate to live near the Ashdown Forest which has some great walks and is an area of outstanding natural beauty.
We like to support various charities and donate regularly to World Animal Protect, The Blue Cross, The World Wildlife Fund, Cats Protection, Compassion in World Farming, the RSPCA, Cruelty Free International and Save The Children.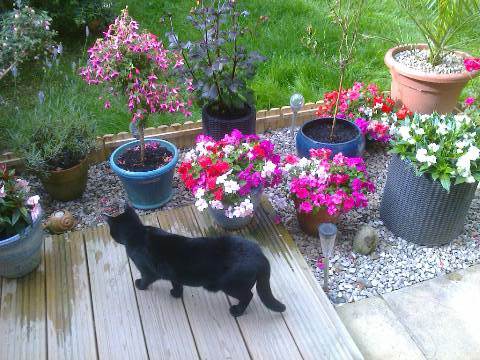 Making Cat Connections!
I couldn't now be happier, as a franchise owner with Home loving Cats running my own business doing what I love, caring for cats and meeting new people. I first became aware of the saying "making a difference" at Cats Protection, where the knowledge that I was doing just that helped me get through some challenging days, when some cases were very sad or shocking. Sadly this phrase is now somewhat over-used – particularly by politicians! – but I feel that's a good philosophy in business and in life in general.
I am proud to be a part of Home Loving Cats as they offer such a valuable and much needed service for cats and their owners alike, enabling cats to relax in the safety and familiarity of their home environment and their owners to go away safe in the knowledge that their cats are secure, well cared for and avoiding serious disruption of routine. For rescue cats, this service is particularly valuable as it eliminates the need to return to a cattery environment with the mental stress that can result from the memory of past experience.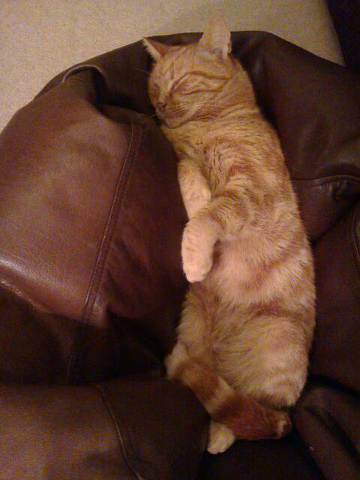 If you want your cats to enjoy the very best of care whilst you are away on holiday, please get in touch with me today!
To contact me, and to check whether I cover your location, please enter your full postcode in the form at the top of the "Home" page.
Best regards
Nikki