Worcestershire North East Cat Sitting
My name is Libby and I'm a devoted pet sitter/cat sitter providing a very caring, professional pet sitting/cat sitting service covering North East Worcestershire including Longbridge, Bromsgrove, Redditch, Weoley Castle, Bartley Green, Woodgate, Romsley, Wollescote, Pedmore, Belbroughton, Sidemoor, Aston Fields, Webheath, Callow Hill, Headless Cross, Crabbs Cross, Hunt End, Ipsley, Winyates, Alvechurch, Blackwell, Lickey End and surrounding locations.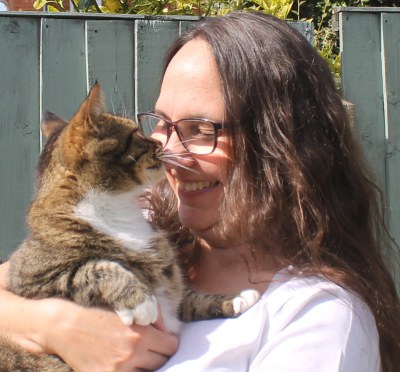 My Cat Sitting Reviews
Please check out my customer reviews by clicking MY CAT SITTING REVIEWS.
About me
My background is horticulture. I am a trained florist and specialist interior landscaper by profession. The work was very rewarding but there was a lot of pressure because of the sales environment inherent in that type of business and I didn't especially identify with this. The fantastic cat sitting service that I currently provide literally sells itself. I now absolutely love doing what I do and I can't wait to get out of bed each morning to look after all the cats in my care! I feel very lucky that I came across Home Loving Cats and it has given me the opportunity to offer such a wonderful and much needed service doing something which frankly isn't like work at all. One extra benefit of my background is I will also take very good care of your plants!
Why my cat sitting service is far better than a cattery
Cats are territorial, and not only do they love being in their familiar home environment, it's absolutely essential that they remain in their familiar home environment. That's because they don't like disruption or being away from home - as it is far too stressful for them and can be detrimental for their health. Most catteries have good intentions and try to ensure the welfare of cats, but it is simply unnatural for cats to be kept in a small pen away from their familiar home surroundings. So please check out why it is far better for a cat to stay at home by reading our article "Why Cats Hate Catteries".
My cat family
I could never be without cats! I had our first cats 25 years ago - a mum and kitten and haven't looked back since then. I have provided a secure and loving home to moggies of all sorts, from timid cats, to cats with an attitude that screams 'it's all about me!' I currently have a beautiful black cat with green eyes called Ebony who came from a local cat rescue centre about 10 years ago when she was a one year old. She is a proper "kitty princess" but very cuddly and affectionate. She is timid going outside by herself but happy to do so if somebody accompanies her.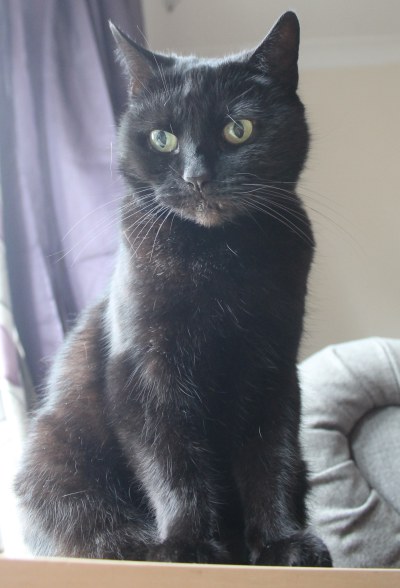 My other cat is Len. They are like "chalk and cheese". Len wandered in many years ago and try as we might, we couldn't find his owner. So he stayed! Len is a proper "outside" cat who likes to survey his territory by either sitting on the garden fence or by lying on next door's shed roof in the sunshine. He also likes to sleep on my office windowsill or alternatively on the paperwork on my desk. Len loves his ears rubbing - but will tell you most certainly when he has had enough or we aren't doing it quite right. When we moved to our current house it took him a little time to find his feet - as the other local cats were under the mistaken impression they owned (his) garden!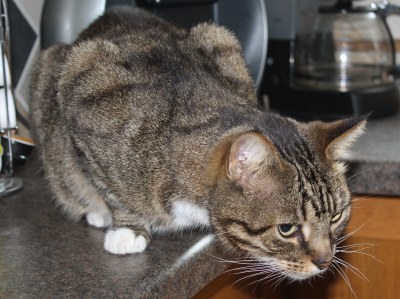 If you or any of your friends or family are looking to offer a "forever" home to a cat (or two), then please check out the websites of the marvellous people at the Cats Protection Birmingham Adoption Centre, the Blue Cross Bromsgrove Rehoming Centre or Redditch Cat Rescue.
As a cat owner yourself, you will know what curious and funny creatures cats are. One minute they can be demanding attention, and the next minute they can be walking off aloofly with their tail in the air, or asking for food when they have just been fed. I am a soft touch with the feline side of my family, and they each know which "meow" or tilt of the head to use to get what they want.
Why you will love my service!
My service is very caring and totally compassionate, and I am truly a "cat" person.
I take my duty of care very seriously indeed.
My service is utterly reliable and I never let my customers down.
I will always do everything possible to assist my customers in every way I possibly can.
If necessary, in the very unlikely event that your cat becomes ill, I will take your cat to the vets.
My service is available over most of the main holiday periods and most weekends.
I will water houseplants, remove mail/ newspapers, and adjust lighting and curtains to give the impression that your house is occupied. I can put out and bring back refuse bins. I am of impeccable character and integrity and your home and possessions are secure in my care. (I possess a Basic Disclosure Police Check and carry public liability insurance).
With the hectic pace of modern life, travel is often arranged last minute - which is why I can react at short notice. My flexibility, my fast response time and my reliability, are three of the reasons why my service is just the right service for you and your cat. There is no minimum booking period; you can book for any period from one day upwards.
Most importantly, cats receive the very best care, attention, cuddles and re-assurance. This gives you total peace of mind so that you can relax whilst you are on your travels.
Contact Me Today!
You will be amazed at how much happier your cat is when it stays at home compared to being forcibly taken to a cattery and confined to a small pen.
If you want your cats to have lots of caring attention and a lovely time whilst you are away, please get in touch with me today!
To contact me, please enter your full postcode in the form at the top of the "Home" page.
See you soon!
Libby